The place for weddings... the place for dreams
Firstly may we congratulate you on your engagement and forthcoming wedding, we are delighted that you have considered Brownlow House as a venue for this very special day and hope that you will discover that this hidden gem is the perfect place to celebrate this momentus occasion.
Brownlow House is steeped in history and situated in historical Lurgan, a beautiful undiscovered gem offering bespoke wedding facilities. The setting of Brownlow House is a recently restored 19th century mansion, located next to Lurgan Park, the beautiful building perfectly compliments the exclusive service on offer.
Our aim is to exceed all your expectations and ensure your wedding is successful, enjoyable and most importantly, memorable, no matter how large or small. If you haven't already visited us please call us to arrange a visit and discuss your requirements for your special day. The team at Brownlow House will be on hand to help you plan your day and we have an extensive list of local approved suppliers on hand for everything from flowers, to the dress, to photography and entertainment, which we will make available to you upon booking. We look forward to meeting you soon and once again congratulations on your big day.
Your wedding function is only limited by your imagination.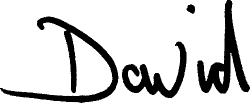 David Martin
General Manager - Brownlow House
david@brownlowhouse.com